$200.3 Million Private Jewelry Collection – The Heidi Horten Auction
Heidi Horten's jewelry collection has now been sold! For just over $200 million dollars!
Over a two-day LIVE sale last week at Christie's auction house in Geneva, plus the 2-week Online auction (May3-15) Heidi Horten's personal private collection of jewelry has broken the record.
And this does not include the Marie Antoinette pearl necklace, which is still in the possession of the estate. (Nor does it take into account past jewels owned and sold, such as the $25 million 35-carat Wittelsbach fancy deep blue diamond.)
Let's Do The Record-Breaking Numbers
The total sale amount for 96 lots Day One Live was 138,344,700 CHF / approx. USD $153.95 million; 154 lots Day Two Live was 37,833,260 CHF / approx. USD $42.1 million; and the 152 lots Online auction, total 3,768,660 CHF / approx. USD $4.2 million.
This gives us a total sale amount of approx. USD $200.3 million. (Elizabeth Taylor's collection sold for $116 million and held the record for the highest paid for, private collection of jewelry, sold at auction, until now.)
The Jewels Sold
From the sale, we can tell that she loved heart shapes, had no problem in buying the same design set with different gems, the color pink (especially pink diamonds), and Bvlgari.
402 lots, which includes approx. 30 lots of fancy color diamonds, some of which are included in the approx. 104 lots of Bulgari. Chopard, Tiffany, Van Cleef & Arpels, Oscar Heyman, Cartier, Seaman Schepps, Tamara Comolli, Harry Winston, Marcus & Co., and others were amongst the impressive lots, with impressive selling prices.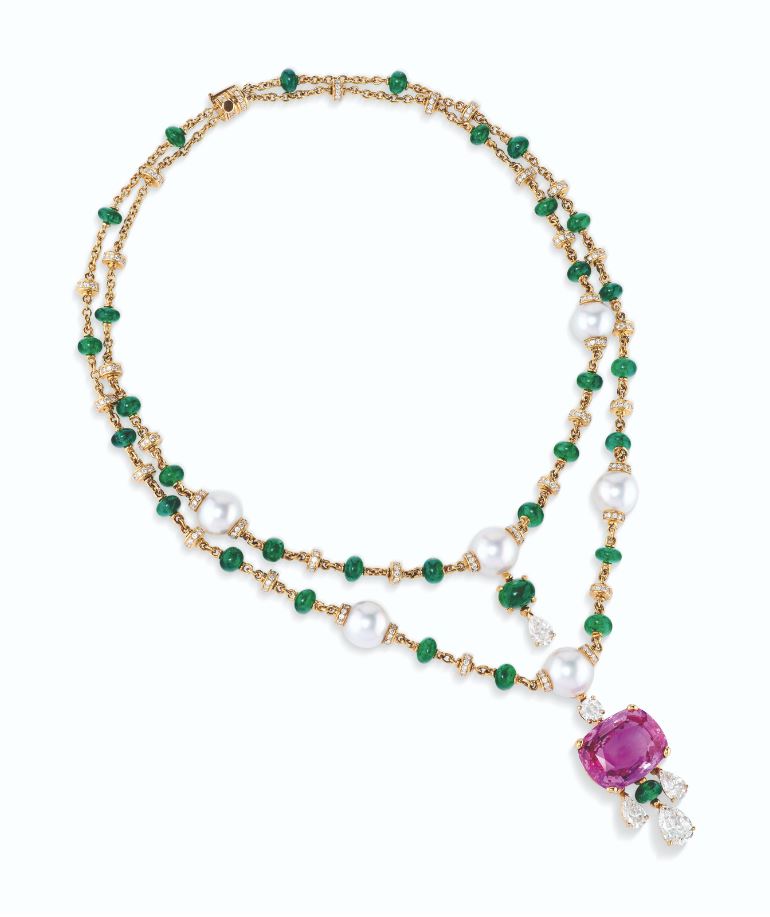 Bvlgari colored Sapphire, cultured pearls, emerald beads, and diamond necklace, featuring a 30.12 carat cushion shape pink sapphire, no heat, set in 18k yellow gold (Italian marks), signed Bvlgari, Italy. Price realized: CHF 1,303,400 (Estimated at CHF 260,000 – CHF 450,000.)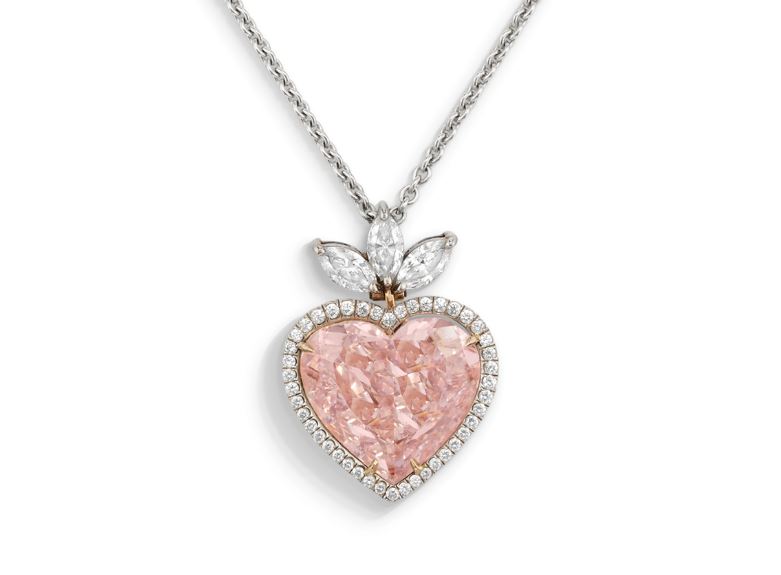 Fancy Orangey-Pink heart, modified brilliant-cut diamond of 15.05 carats, VVS1, accented by round and marquise-shaped brilliant cut diamonds, set in 18k white and rose gold, with white and rose gold chain. Price realized: CHF 2,465,000. (Estimated at CHF 1,350,000 – CHF 1,800,000)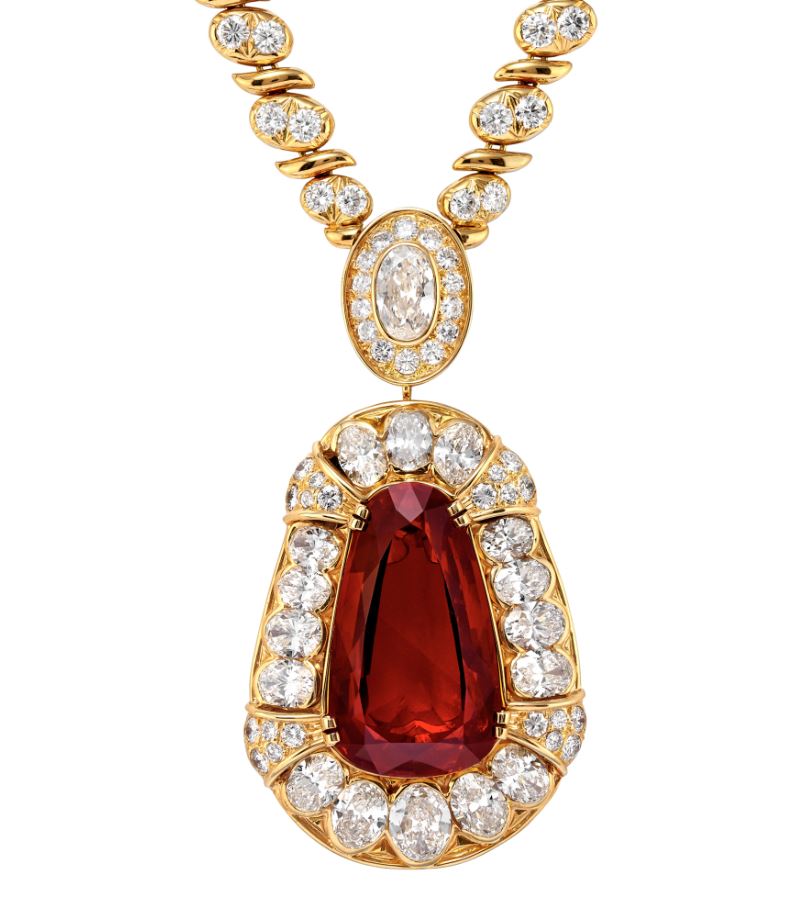 "THE STAR OF AFRICA," pendent necklace, Harry Winston, featuring a pear-shaped ruby, 54.95 carats, Mozambique, no heat, accented by oval-shaped and round diamonds. Price realized: CHF 2,707,000 (Estimated at CHF 900,000 – CHF 1,400,000)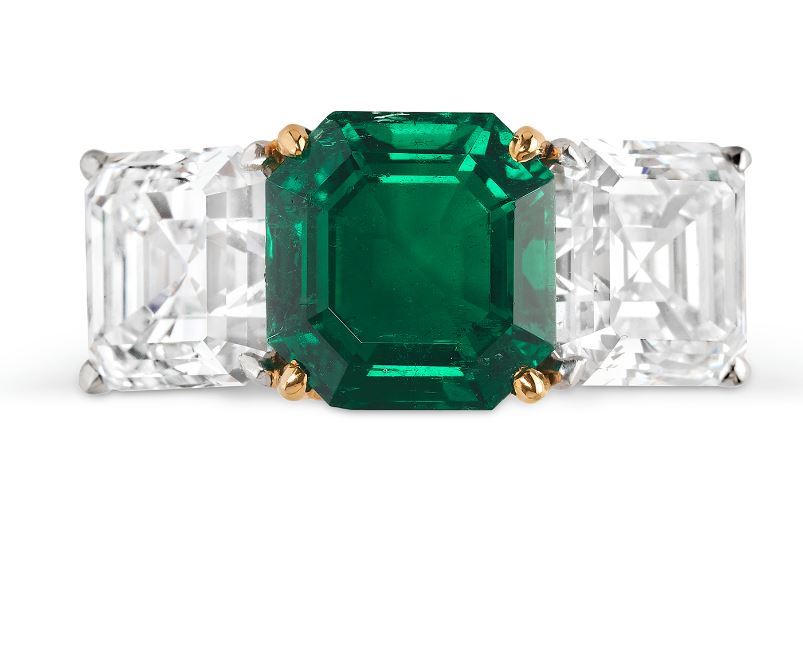 A Bvlgari emerald and diamond ring, featuring a 4.26 carats Colombian square emerald cut emerald, minor amounts of oil in the fissures, flanked by two square emerald-cut diamonds of 3.26 and 3.17 carats, mounted in platinum and 18k yellow gold, signed Bvlgari. Price realized: CHF 428,400. (Estimated at CHF 110,000 – CHF 160,000)
Day One:
https://www.christies.com/en/auction/the-world-of-heidi-horten-magnificent-jewels-part-i-30214/
Day Two:
https://www.christies.com/en/auction/the-world-of-heidi-horten-magnificent-jewels-part-ii-30215/
Online:
https://onlineonly.christies.com/s/world-heidi-horten-jewels-online/lots/3437