The Westward Look Show
Some of the finest minerals in all of Tucson!
2023 – February 3 – 6
About the Westward Look Show
"With literally hundreds of places available to visit and see great minerals from around the world, the Westward Look Show has become one of the most important places to visit to see the best mineral collections available.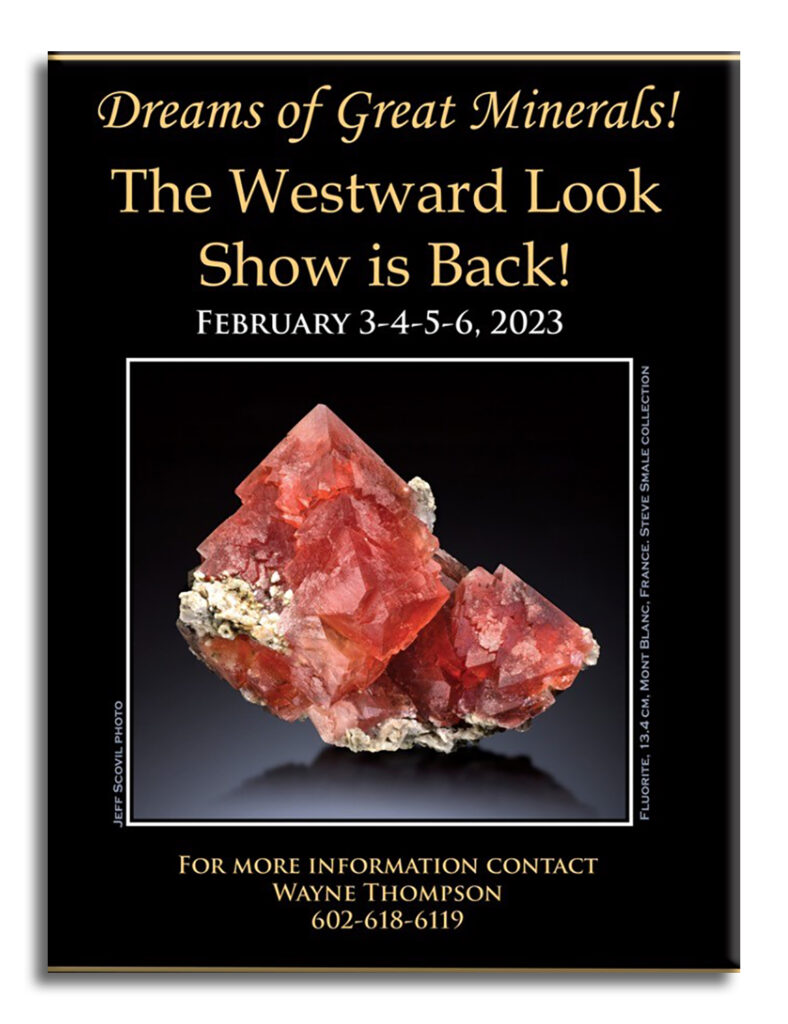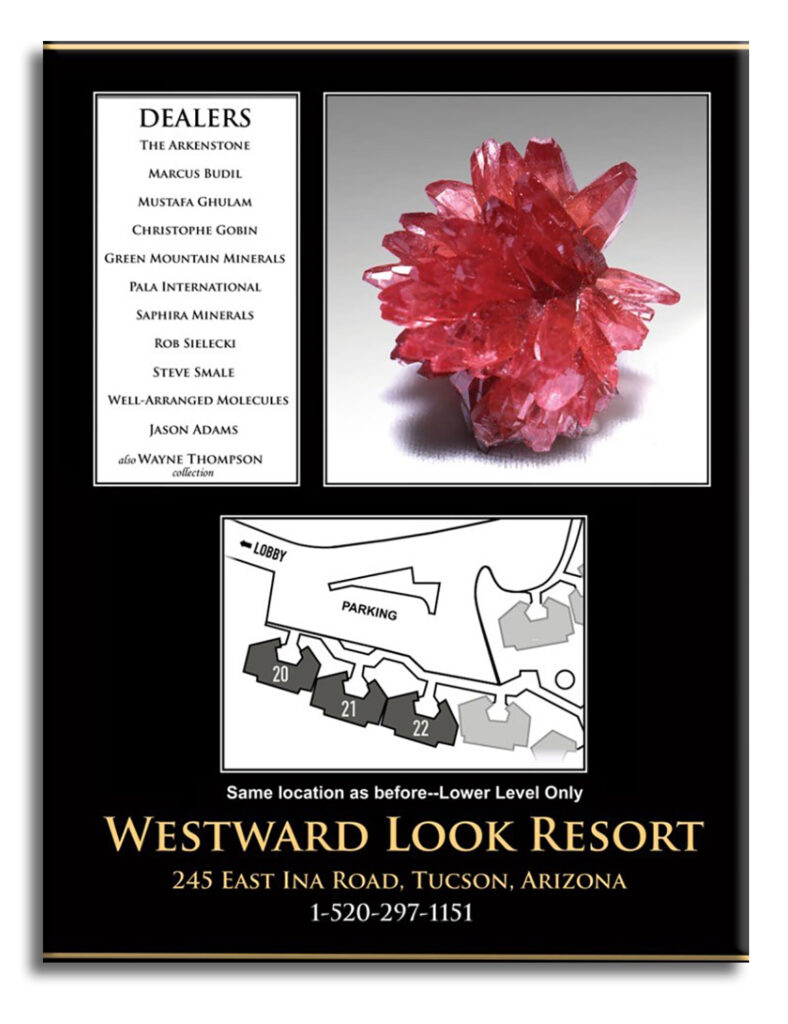 The Westward Look Show features some of the finest dealers in the business with mineral specimens you won't be able to see anywhere else.
There are hosted weekend events that are designed to educate and entertain individuals of all experience levels. Best of all, the show is free (except for the minerals, of course!)."
Exhibitors include:
The Arkenstone
Bergmann Minerals
Marcus Budil – MBM
Fine Art Minerals
Christophe Gobin
Green Mountain Minerals
Mineral Classics
Pala International
Saga Minerals
Saphira Minerals
Rob Selecki
Steve Smale
Anton Watzl
Well Arranged Molecules
Ziga Minerals
Jason Adams
Wayne Thompson