Mineral Talks LIVE: Wednesday December 7, 2022
[This feature has been updated: Dec. 13, 2022]
Do you want a more personal, in-depth connection with some of the most fascinating people in the mineral world? Then tune in to Mineral Talks LIVE – the monthly LIVE interview series where we sit down with guests from all over the world and talk rocks. Collectors, Curators, Curatrixes, Artists, Researchers, Publishers, Dealers and more. We get into their origin stories and get updated on some of the things they're working on now. It's always fun, often educational and one of the best ways to learn more about the people who make the mineral world what it is.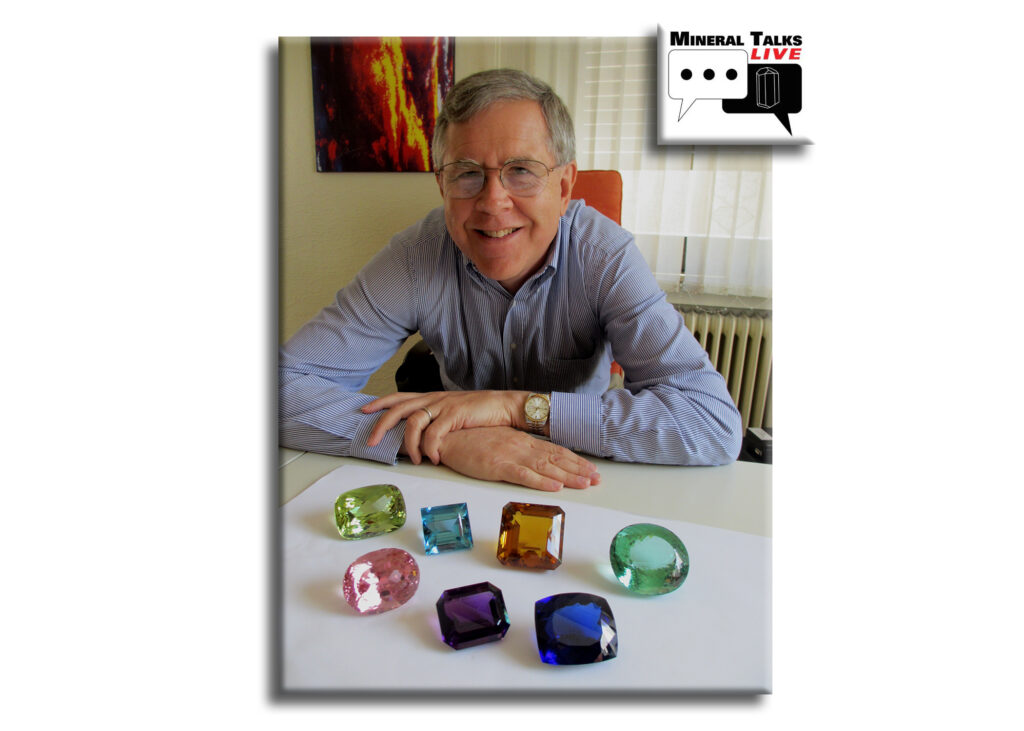 Tune in on the first Wednesday of every month, listen to our LIVE talks and get a chance to ask our guests your own questions. It's one of the best and exciting new ways to keep us all connected in-between our normal mineral shows.
Mineral Talks LIVE – Brought to you by Dr. Raquel Alonso-Perez of The Mineralogical and Geological Museum at Harvard University (MGMH), Dr. Eloïse Gaillou of l'École des Mines de Paris, and The Society of Mineral Museums Professionals (SMMP) and Bryan Swoboda of BlueCap Productions.
You missed it? A terrific interview on Mineral Talks LIVE with Dr. Jeffrey Post, Mineralogist and Curator-in-Charge of Gems and Minerals at the national Museum of Natural History, Smithsonian, Washington, DC. has yet to be posted online. We will watch for it every week and let you know when it is available to view.
Tap here to view all of the past interviews on Mineral Talks LIVE!
Jeffrey is the author of The National Gem Collection, and the recently published: The Smithsonian National Gem Collection—Unearthed: Surprising Stories Behind the Jewels.